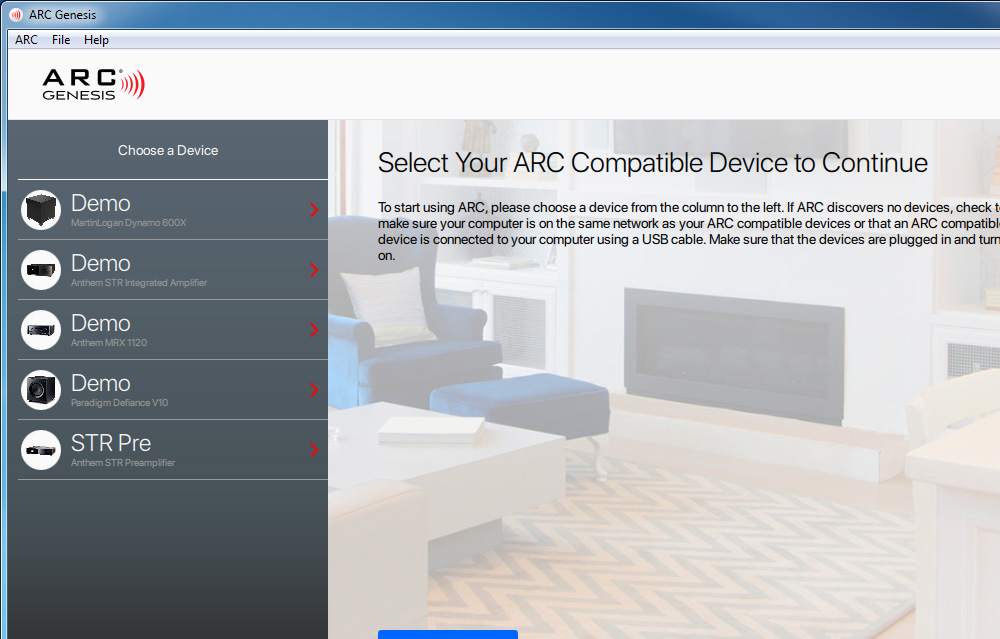 When you select Launch ARC from the welcome screen, a list of available devices appears. Select the device you are preparing to measure. If you do not have an ARC compatible device, you can select one of the Demo devices and preview the software. Please note, if Demo devices do not appear, turn Demo Mode on in the ARC > Preferences menu.
If your device doesn't show up on the list, check to make sure your computer is on the same network as your ARC compatible device or that the device is connected to your computer using a USB cable. Make sure everything is plugged in and turned on.
After you've selected a device, you will see to buttons in the lower right: Cancel and Continue. You can click on Continue, or if you take no action, ARC will automatically go to the next section after five seconds.
To go back to the Welcome screen, click on the ARC Genesis logo above the device list.