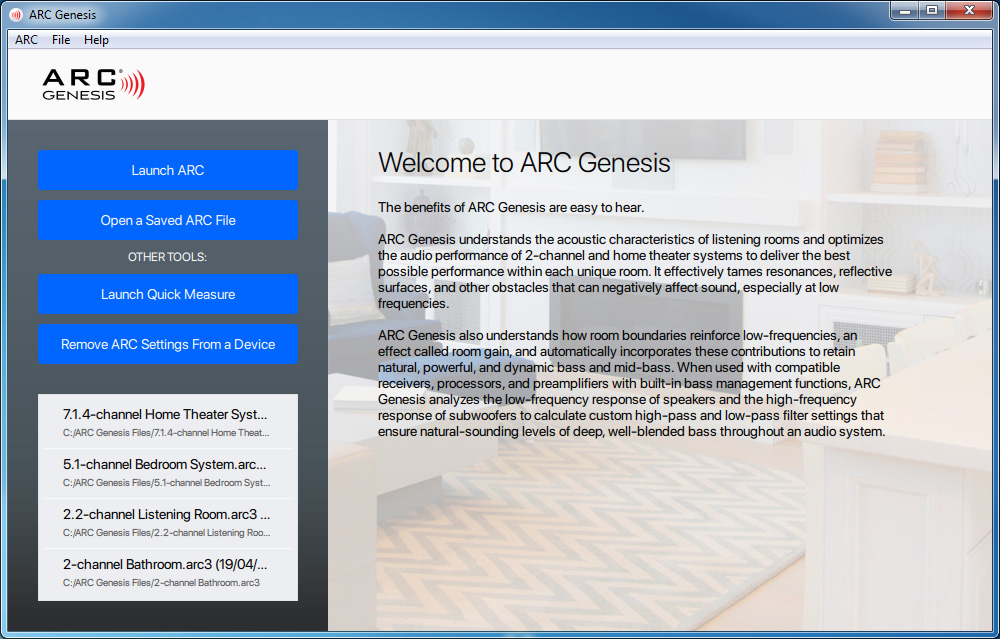 When first launched, ARC Genesis displays a welcome screen. Here you can start the software, open a previously saved ARC Genesis (.arc3) file, remove ARC settings already uploaded to a device, or launch the quick measure tool.
Please note: We're sorry, but ARC-2 (.arc2) save files are not compatible with Genesis. A fresh set of measurements is necessary to take advantage of the new features in ARC Genesis.
The first time you run ARC Genesis after installation when you click Launch ARC, the software asks if you'd like to run in Auto or Professional mode. Subsequent use of the software defaults to this selection. ARC Genesis' mode can be changed later in the ARC > Preference menu.